In the dynamic and exciting world of startups, where dreams and innovation converge, there's one story that continues to stand out from the crowd. And that's the story of Crowdcube. Renowned as a trailblazer in the equity crowdfunding sector, Crowdcube has revolutionized the way startups and entrepreneurs approach fundraising. Its innovative founders carved out an extraordinary path – leaving a lasting impact on the crowdfunding space in their wake. 
In this next installment of our "Crowdfunding Giants" series, we're looking back  on Crowdcube's incredible journey to success – then looking to the future, as rising stars like Dacxi Chain continue to redefine the possibilities of crowdfunding.
The Genesis of Crowdcube: Reshaping the Investment Landscape
In the late 2000s, two forward-thinking pioneers – Darren Westlake and Luke Lang – shared one vision; to rebuild start-up investment from the ground up. 
Their dream was to break down traditional fundraising barriers, so the world's entrepreneurial potential could truly break free. To not only democratize investment, but to also empower everyday individuals to share in the companies' growth journeys. 
This dream led to the creation of a whole new concept; equity-based crowdfunding. This novel fundraising model would see individuals' investments pooled, so entrepreneurs could connect with – and gain funding from – the public directly. All without having to rely on traditional methods, such as angel investors or banks.  
This innovative and somewhat controversial idea faced considerable skepticism, and numerous regulatory challenges. Yet Westlake and Lang remained steadfast in their belief that, by connecting investors and entrepreneurs directly, their model had the power to democratize investment.
In 2011, Westlake and Lang launched Crowdcube; the world's first equity crowdfunding platform. 
Crowdcube's unique model was heavily influenced by its two founders' unique skillsets. A seasoned entrepreneur himself, Westlake's deep understanding of fundraising challenges laid the groundwork for Crowdcube's entrepreneur-centric ethos. 
The second half of the equation, Lang's marketing background offered profound insight into the power of community building, compelling narratives, and audience engagement – all of which proved instrumental in shaping Crowdcube's crowdfunding approach.
Crowdcube soon evolved into so much more than a platform. It was a catalyst for change, a symbol of innovation, and a beacon of resilience. 
Today, thanks to its founders' grit, innovation, resilience, and vision, Crowdcube is seen as a disruptive and groundbreaking force in the crowdfunding sphere. Under Westlake and Lang's leadership, Crowdcube continues to navigate – and shape – the rapidly changing startup landscape.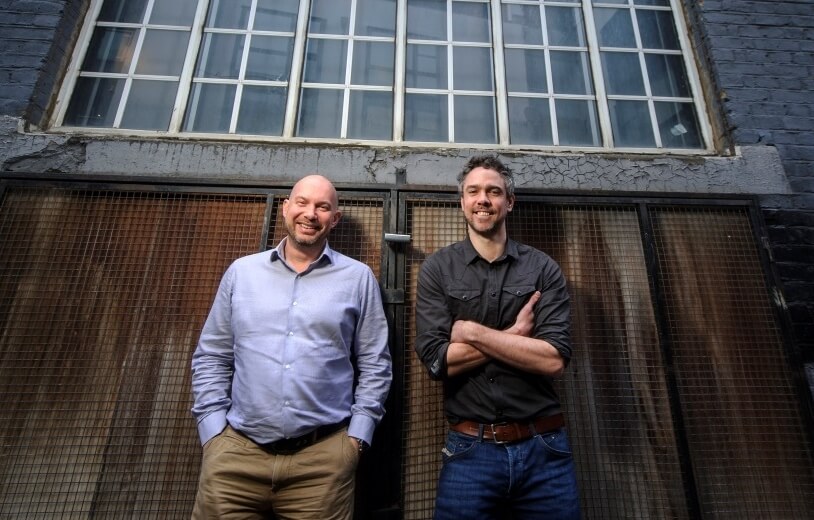 Walking the Walk: How Crowdcube Crowdfunded its Own Platform
In 2023, Crowdcube made a bold move; it used its own platform to crowdfund itself. In the ultimate embodiment of its disruptive ethos and innovative spirit, Crowdcube embarked on an ambitious crowdfunding campaign – reserving £2 million specifically for retail investors on a first-come, first-served basis.
The campaign wasn't just successful; it was phenomenally triumphant. The Crowdcube community showed 'overwhelming interest' in this ground-breaking initiative, and it exceeded its fundraising goal in record time.  – The campaign also saw a significant investment from global tech platform, Circle. This strategic alliance aimed to accelerate Crowdcube's expansion into Europe, and help build a global marketplace for private company investments. A robust vote of confidence, Circle's investment underscored crowdfunding's potential to attract significant partners. 
The resounding response reinforced Crowdcube's effectiveness and credibility as a fundraising tool. It affirmed the trust that the community placed in Crowdcube's vision, leadership, and strategic direction. It further ignited enthusiasm for Crowdcube's equity crowdfunding model, and its potential to revolutionize the investment landscape.
Crowdcube's own crowdfunding success marked a significant milestone in its journey. Establishing it not just as a fundraising platform, but as a shining example of the transformative power of equity crowdfunding.
Crowdfunding Success: Providing the Launchpad for Hundreds of Businesses
Over the years, Crowdcube has facilitated the growth of an array of businesses across incredibly diverse sectors. Crowdcube campaigns have collectively raised over £1 billion – elevating startups to new heights, reinvigorating established brands, and creating untold success stories.
One such story is the UK's pioneering electric car-sharing service, E-Car Club, which gained its initial funding from Crowdcube before being acquired by Europcar. Camden Town Brewery also used Crowdcube to raise funds for its brewery expansion, and later merged with beer titan AB InBev. Parcel2Go was another triumph. After raising significant funding through Crowdcube, the leading parcel delivery comparison site has gone from strength to strength.
Crowdcube's influence extends beyond high-profile success stories. The platform has driven the growth of hundreds of smaller businesses, all benefiting from Crowdcube's unfettered access to capital and community engagement
Whether it's tech startups, breweries, or delivery services, Crowdcube's wide-ranging success stories underscore the potential of community-backed funding to transform business ideas into reality.
Guide to Success: Lessons for Future Entrepreneurs
For entrepreneurs and start-ups traversing the complex crowdfunding landscape, Crowdcube serves as a guiding light. From community building and transparent practices, to engaging storytelling and the pivotal role of founders – here are a few valuable lessons to take from this remarkable company's story. 
Strong Community Building: Crowdcube's supportive and active community is central to its success. Crowdcube's backers bolstered not only various businesses but also the company's own campaigns, highlighting the significance of an active and engaged community.
Maintaining Transparency: Crowdcube's commitment to clear and honest communication fostered an environment of trust. When potential investors are asked to back early-stage businesses, this trust is particularly pivotal.
Compelling Value Proposition: Crowdcube's mission to democratize investment resonated with many who felt traditional investment opportunities were well out of reach. This highlights the importance of a clear and compelling value proposition.
Founders' Narrative: The story of Crowdcube's founders, Darren Westlake and Luke Lang, played a vital role in earning investor trust and enthusiasm. Their personal narratives, skills, and visions contributed significantly to Crowdcube's success.
Turning a Profit: Bouncing Back from Challenges
After bouncing back from 2020 losses, Crowdcube turned a profit for the first time in 2021. This success was largely driven by a surge in crowdfunding campaigns – particularly those by larger, later-stage companies.
Post-Brexit, Crowdcube benefited from favourable regulations – which saw UK-based startups able to raise up to €16 million in total through crowdfunding, without the expensive prospectus process required for IPOs.
Moving forward, Crowdcube plans to increase profits through its shares marketplace, Cubex, and by offering "community IPOs" to retail investors. This innovative approach firmly positions Crowdcube as a challenger to traditional players in the industry.
Looking Forward: The Evolving Landscape of Equity Crowdfunding
As Crowdcube continues to carve out its niche, equity crowdfunding is undergoing significant transformation. While the platform is well-poised to navigate and even lead these changes, it must contend with emerging competitors eager to disrupt the market.
One such competitor is Dacxi Chain. Leveraging blockchain technology, Dacxi Chain aims to create a global crowdfunding network – pushing the boundaries of crowdfunding and challenging the industry status quo. 
In an ever-evolving industry, competition and innovation go hand-in-hand. This exhilarating combination will likely drive platforms like Crowdcube and Dacxi Chain to continuously redefine the rules.  Whatever shape crowdfunding takes in the future, Crowdcube is sure to continue to play an influential role. However, as new players like Dacxi Chain enter the scene, it will no doubt be fascinating to witness their impact on the industry.
Conclusion: Crowdcube, Dacxi Chain, and the Evolution of Crowdfunding
Crowdcube's journey is a testament to the transformative power of innovation, entrepreneurship, and vision. In its mission to democratize investment, it has successfully challenged traditional fundraising models – positioning itself as a key catalyst in the equity crowdfunding revolution.
Looking ahead, platforms like Dacxi Chain are poised to usher in the next wave of crowdfunding. A wave that promises unprecedented transparency, security, and globalization.
With Crowdcube setting the stage for new players like Dacxi Chain, the future of crowdfunding appears ripe with possibilities. As the crowdfunding pioneers continue to break barriers, redefine the industry, and influence the next generation of disruptors, we look forward to the thrilling new era ahead.  
Investors and entrepreneurs should remain aware of the inherent risks associated with all forms of investment. Both Crowdcube and Dacxi Chain encourage due diligence, reminding potential investors that investments can fluctuate in value – necessitating informed decisions.
References
Westlake, D., & Lang, L. (2023). Crowdcube: The First Decade. Crowdcube.
Crowdcube (2023). Crowdcube Raises £2m in Record Time Through Its Own Platform. Crowdcube Press Release.
Smith, M. (2023). Crowdcube Passes £1 Billion in Fundraising. TechCrunch.
Stay tuned for our next installment in the "Crowdfunding Giants" series as we delve into the stories of other key players shaping the crowdfunding industry. Remember, today's giants were once startups themselves, disrupting the status quo and setting the stage for change.