One hyper-connected crowdfunding network.
Dacxi Chain connects the world's numerous crowdfunding platforms into a united global network. Powered by blockchain technology, we're breaking down the barriers between entrepreneurs and everyday investors. Creating new capital-raising pathways, and unleashing untold investment opportunities.
Start a Conversation
Transforming crowdfunding to it's core.
We supercharge our crowdfunding platform partners by scaling their operations, growing their audience, and diversifying their revenue streams.
Explore More
Bridging the crowdfunding ecosystem
eCF Partners
Dacxi Chain is your ally for scalable growth. Connect with our network and boost your crowdfunding platform's deal-flow, funding, and market share, all without overextending your resources. Flourish in a collaborative environment where each platform retains its independence while benefiting from shared growth.
Explore
Entrepreneurs
Through a partnership with a Dacxi Chain-connected crowdfunding platform, entrepreneurs can unlock new avenues for capital raising. Our network amplifies your business's exposure, connecting you with international investors at the click of a button.
Investors
Investing through a crowdfunding platform partnered with Dacxi Chain provides unmatched transparency, ease, and accessibility. Experience the thrill of unlocking niche markets, investing in high-growth companies, and discovering transformative opportunities.
The Dacxi Chain Advantage
How we're transforming the crowdfunding landscape.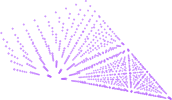 Interconnectivity & Scalability
Linking Systems. Amplifying Opportunities. Enhancing Scope.
Dacxi Chain forms a seamless bridge between diverse crowdfunding platforms, elevating localized businesses to the global stage. This enables unprecedented deal-flow and an ever-expanding array of opportunities without straining resources.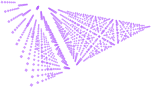 Transparency & Trust
Enhancing Trust. Inclusive Investing.
Dacxi Chain, built on blockchain technology, is a decentralized crowdfunding ecosystem that assures unparalleled transparency, bolstering trust and ushering in a new era of inclusive investing.



User-friendly Interface
Seamless Integration. Unmatched Growth.
Dacxi Chain's intuitive and straightforward APIs effortlessly connect to existing crowdfunding systems. Its complex tech meets ease of use – and it's transforming the way crowdfunding platforms operate.



Network Effect
Expanding Value. Boosting Participation.
Parallel to Metcalf's Law, the Network Effect embodies exponential growth in value with each new user joining the network. This self-reinforcing cycle of expansion enhances the value and reach of equity crowdfunding as a decentralized network.


Liquidity
Empowering Flexibility. Elevating Control.
Dacxi Chain addresses crowdfunding's liquidity challenge through tokenization, ensuring smooth and straightforward asset trading on secondary markets. This innovation streamlines processes and enhances investor confidence.
We're uniting the crowd. Here and now.
Stay updated with the latest Dacxi Chain news and features.